Pepper's Web Page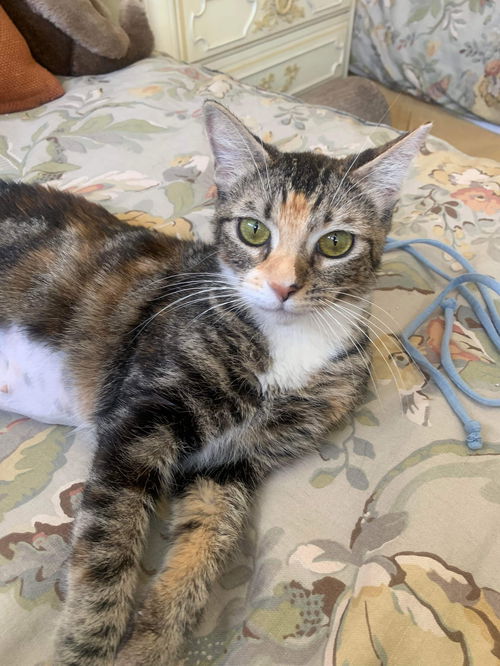 I would love you more than you can imagine.
Please adopt me!
Name: Pepper
Species: Cat
Breed: Calico / Torbie / Mixed (short coat)
Color: Brown Orange and White
Pattern: Calico
Sex: Female (spayed)
Current Age: 1 Year (best estimate)
Activity Level: Moderately Active
Indoor or Outdoor: Indoor Only
Good with Dogs: No
Good with Cats: No
Good with Kids: No
Declawed: No
Housetrained: Yes
Description:
Pepper is a sweet girl who wants to cuddle all of the time. She would love to be adopted to a home where she will be the one and only. She loves her six kittens and has been a fabulous mama, but she doesn't like the other adult cats and dog in the foster home. she would love a home where she can be the baby and get all of the love to herself!

=^..^=
Other Pictures of Pepper (click to see larger version):

2325k

186.8k

1694k

2360.8k

367.7k