Max's Web Page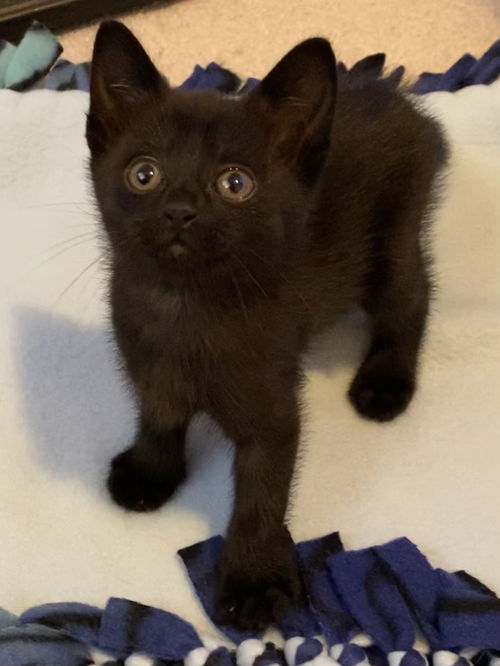 Won't you think about adopting me?
Name: Max
Adoption Fee: 150.00
Species: Cat
Breed: Domestic Short Hair / Domestic Short Hair / Mixed (short coat)
Color: Black
Pattern: Solid
Sex: Female (spayed)
Current Age: 2 Months 30 Days (best estimate)
Activity Level: Moderately Active
Indoor or Outdoor: Indoor Only
Good with Cats: Yes
Declawed: No
Housetrained: Yes
Description:
Max must be adopted to a home that already has a young kitten. For more information, please email us at info@ibokrescue.org.
All of our kitties are spayed/neutered, fully vaccinated, tested for FeLV/FIV, dewormed, deflead and microchipped prior to being delivered to their loving forever home.
Most of our kittens are only available for adoption in pairs as it is our policy not to place kittens under six months of age in a forever home where there is currently not another young cat. Also, many of our kittens are in "bonded pairs" or bonded with their littermates. We reserve the right not to separate bonded pairs or place kittens individually. The happiness and quality of life for our kittens is our top priority. =^..^=
Other Pictures of Max (click to see larger version):